OUR PROCESS

Consultation
We start by discussing your vision, requirements and preferences for your dream wedding outfits.

Design
We then finalise a design that incorporates the best fabrics & materials to suit your style, budget and vision.

Measurements
We take precise measurements or send over a detailed instruction guide on how to measure to ensure the perfect fit.

Tailoring
Our skilled tailors craft your outfit with precision and care, ensuring the perfect fit and finish.

Dispatch
Once your outfit is ready, we carefully package it and send it your way & ensure you are completely satisfied with your custom-made outfit.
GROOM OUTFITS (NIKKAH & BARAAT) - JAMIL, AUSTRALIA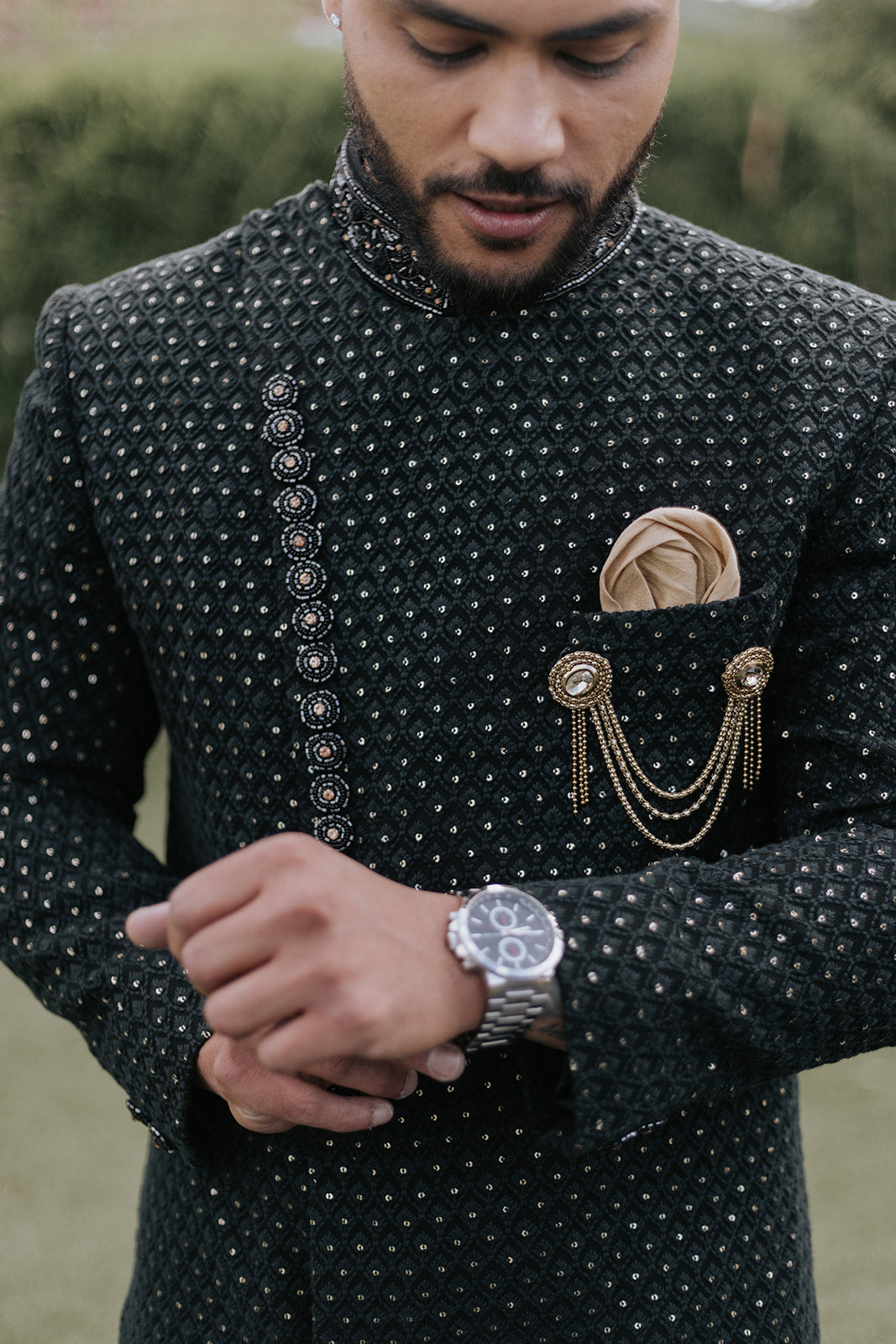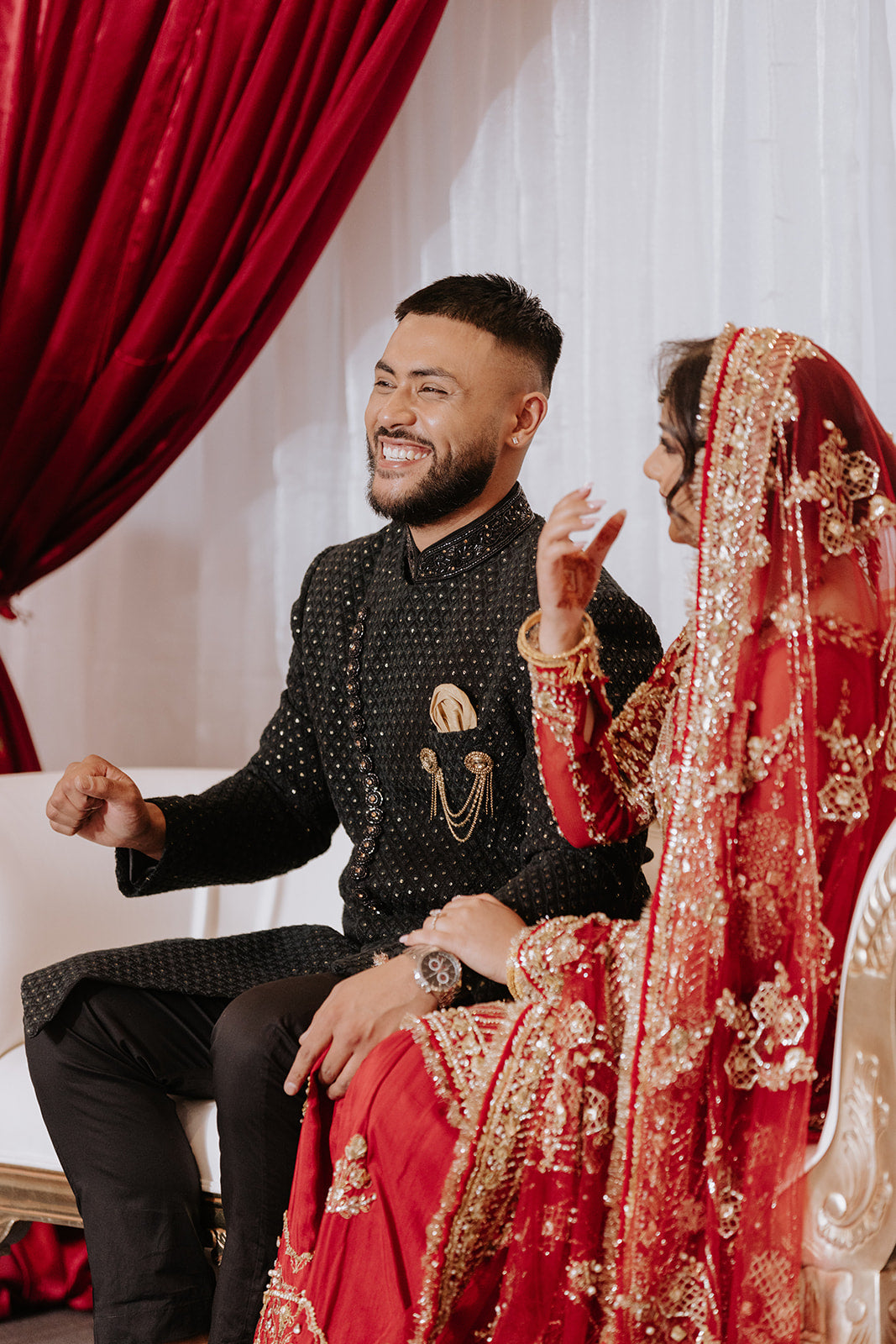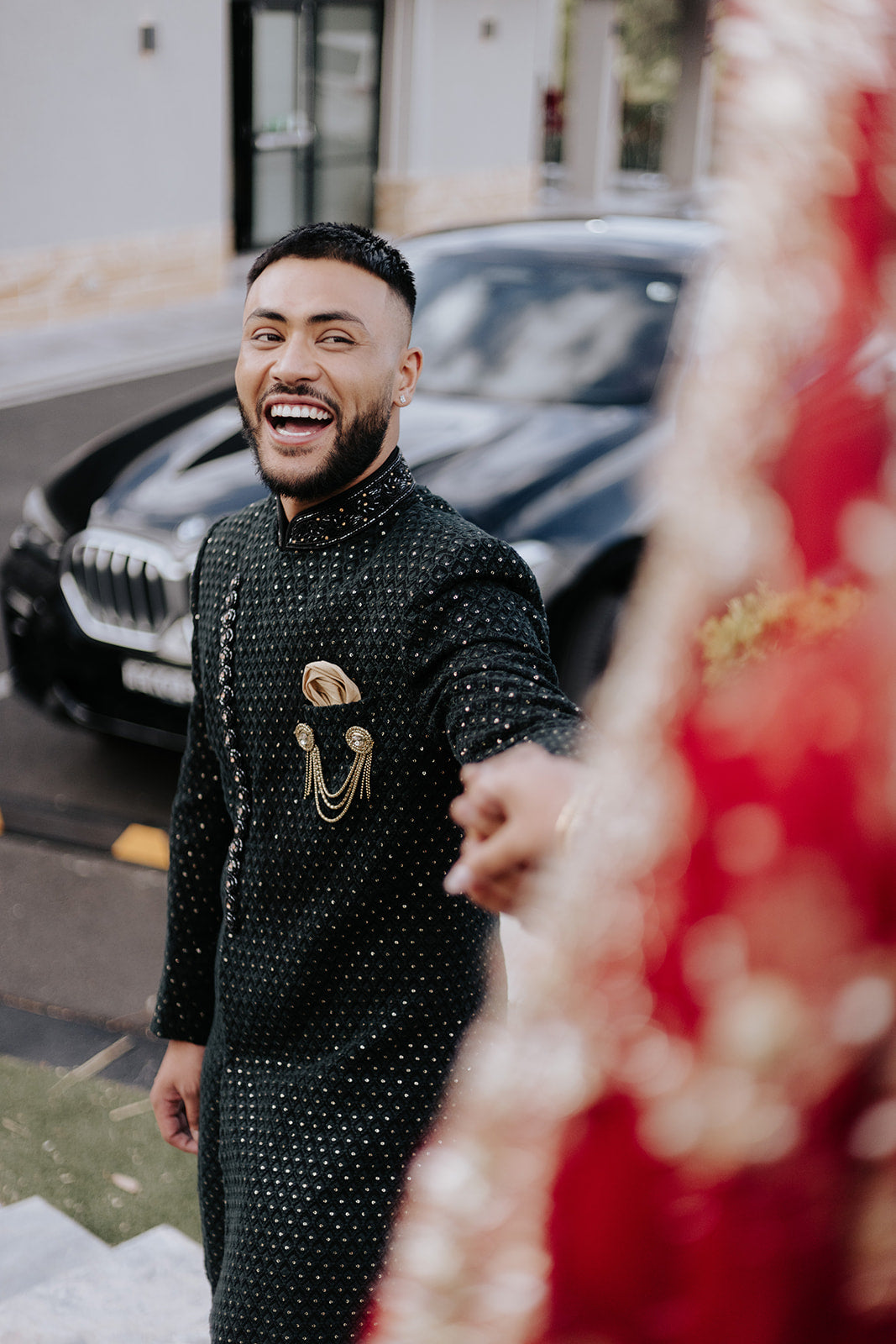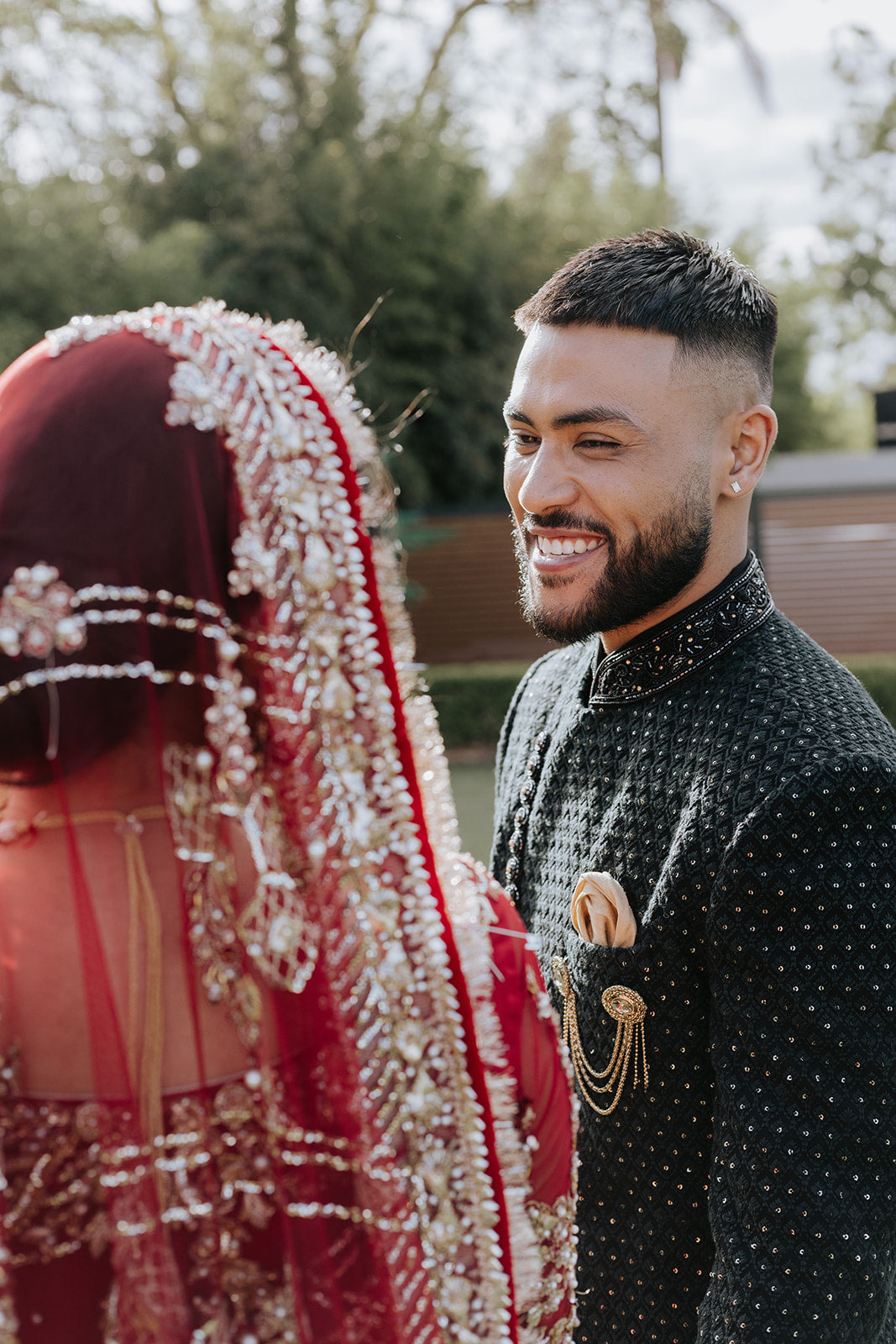 "I had a lot of stress organising clothes for the wedding but not when it came to the Alag team...
The entire process was just so smooth and stress-free. The team were so quick and transparent at every step. Not only did my husband's outfits fit him perfectly but the quality was so good! Would 100% recommend to everyone, honestly no negatives in my experience with Alag. Thank you Alag team!
GROOM OUTFITS (NIKKAH & BARAAT) - MUSHFI, USA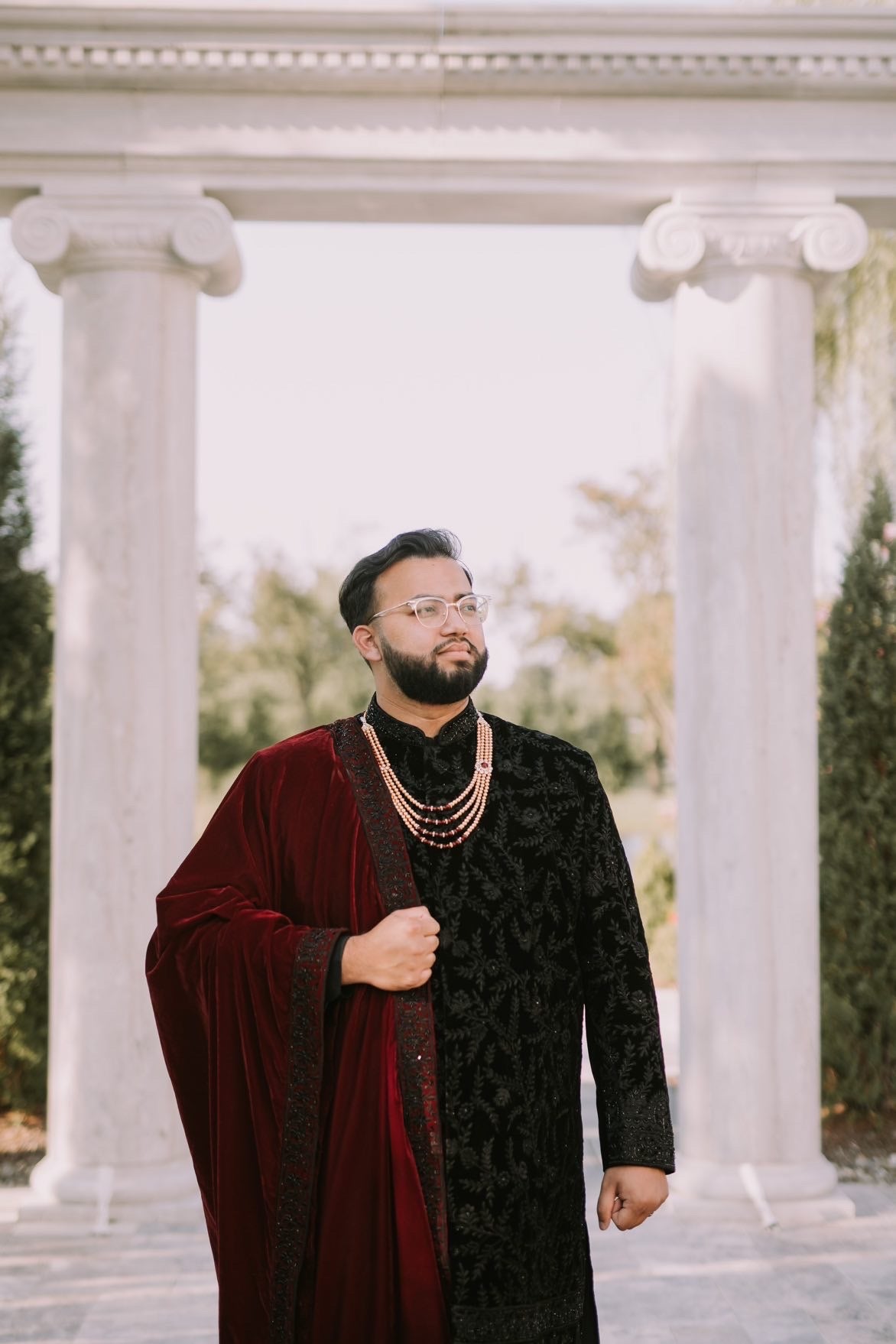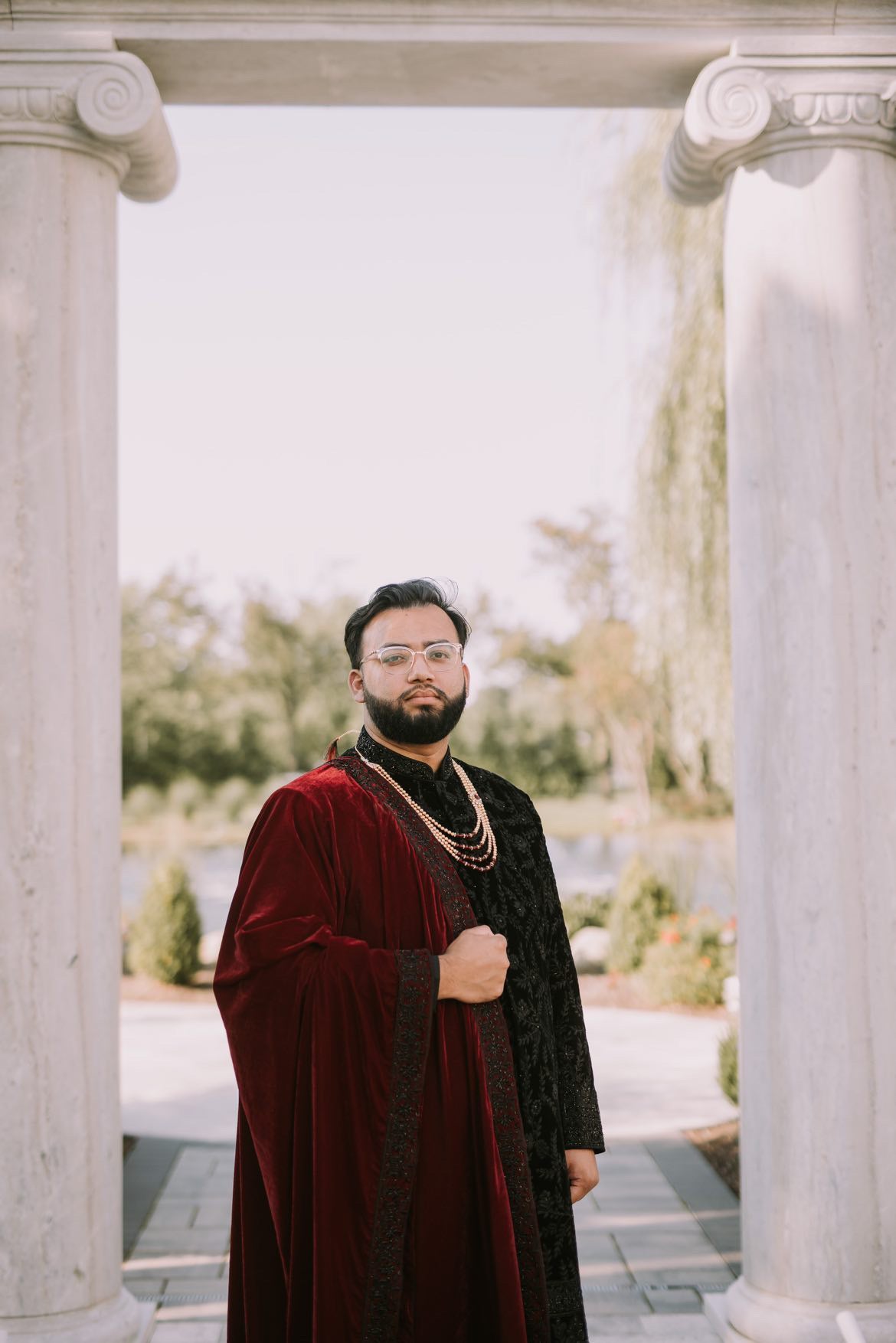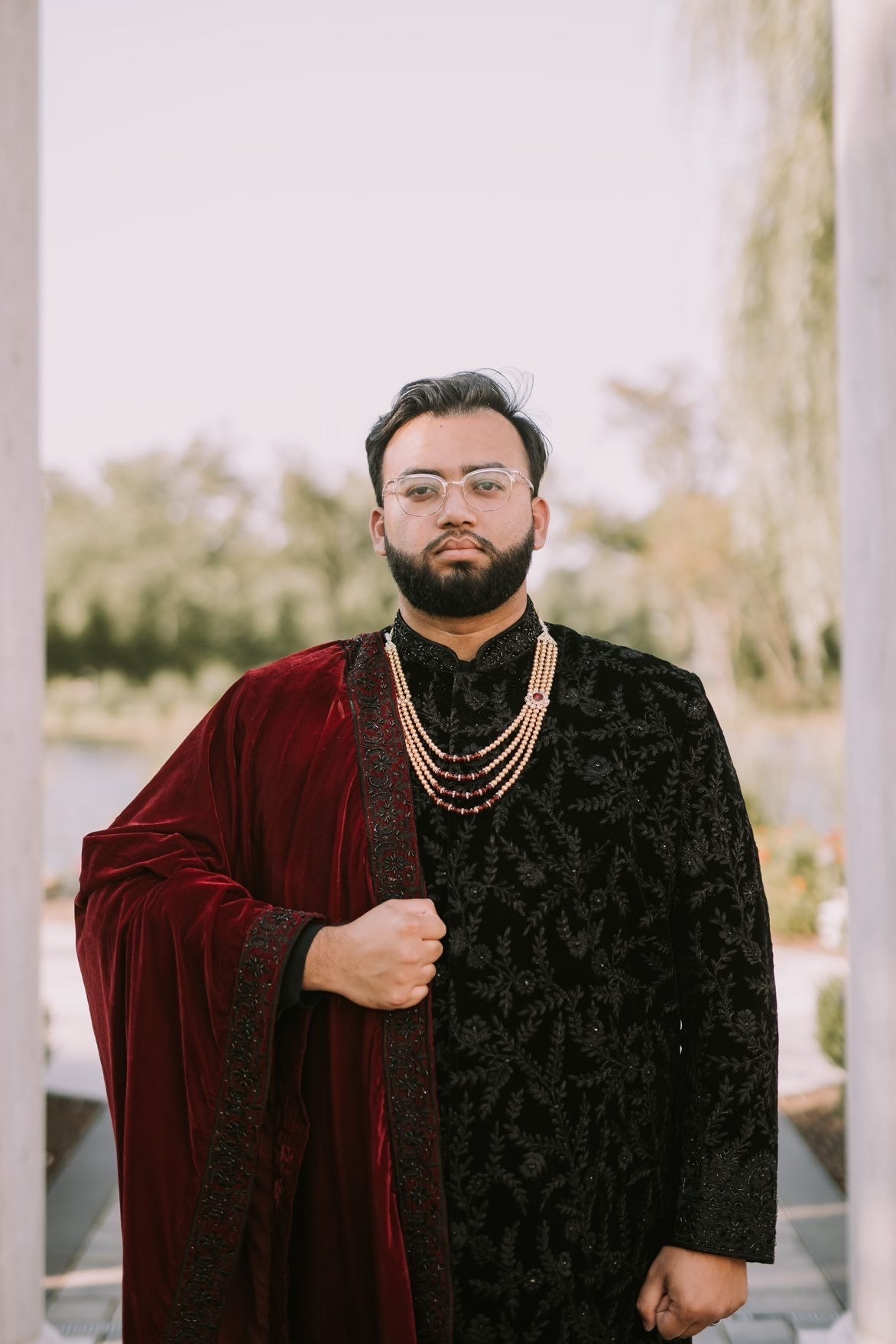 "The results were exactly what I wanted for my wedding outfits...
Desi clothes never really fit my body type so I was really hesitant, but the black sherwani and kurtas fit me perfectly! Enough room in the chest and waist but slim on the arms, so it looked really good on me. Your clothing was a hit through and through, and I felt amazing wearing all of my outfits. Thank you so much!
GROOM & GROOMSMEN OUTFITS - FARHAAN, AUSTRALIA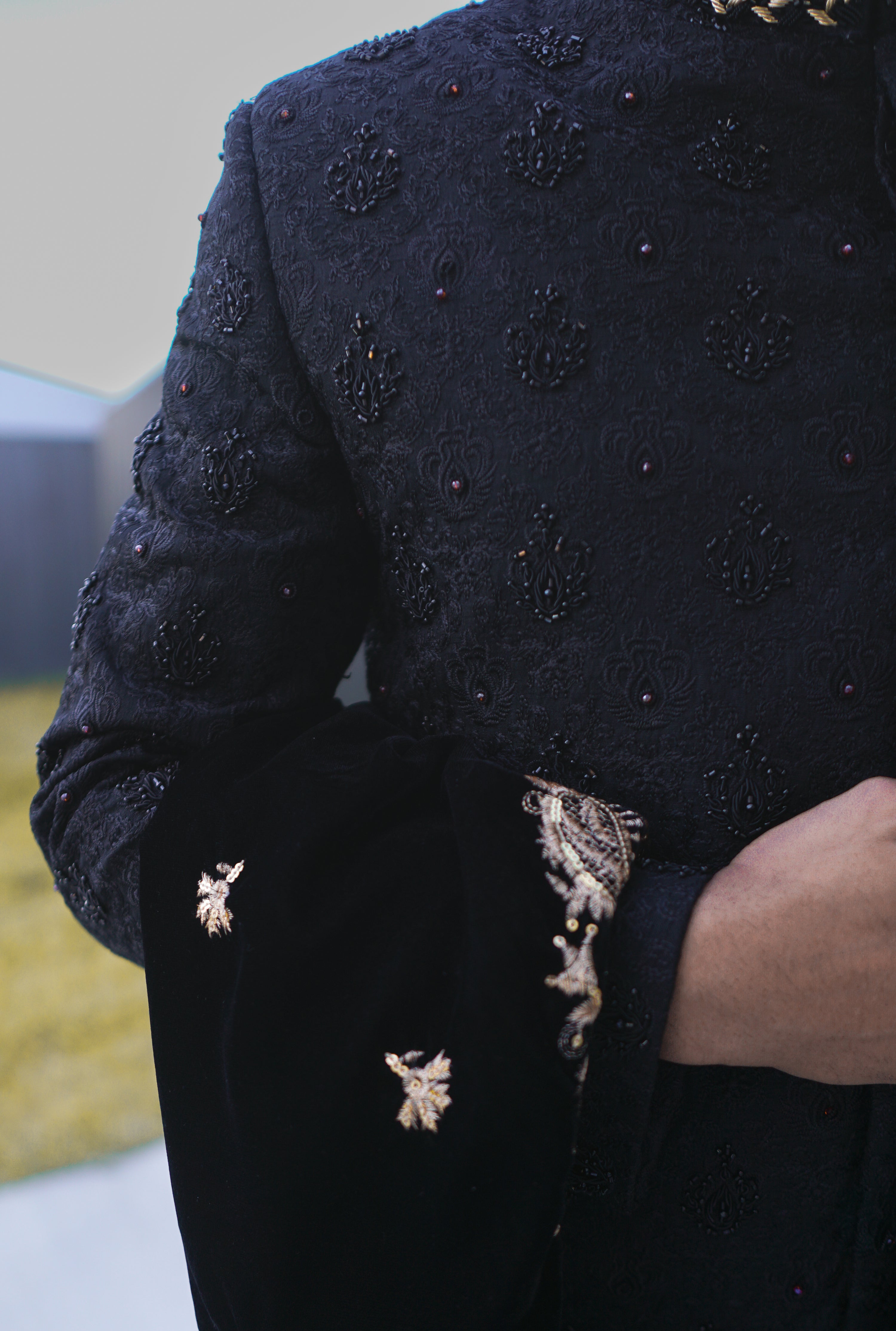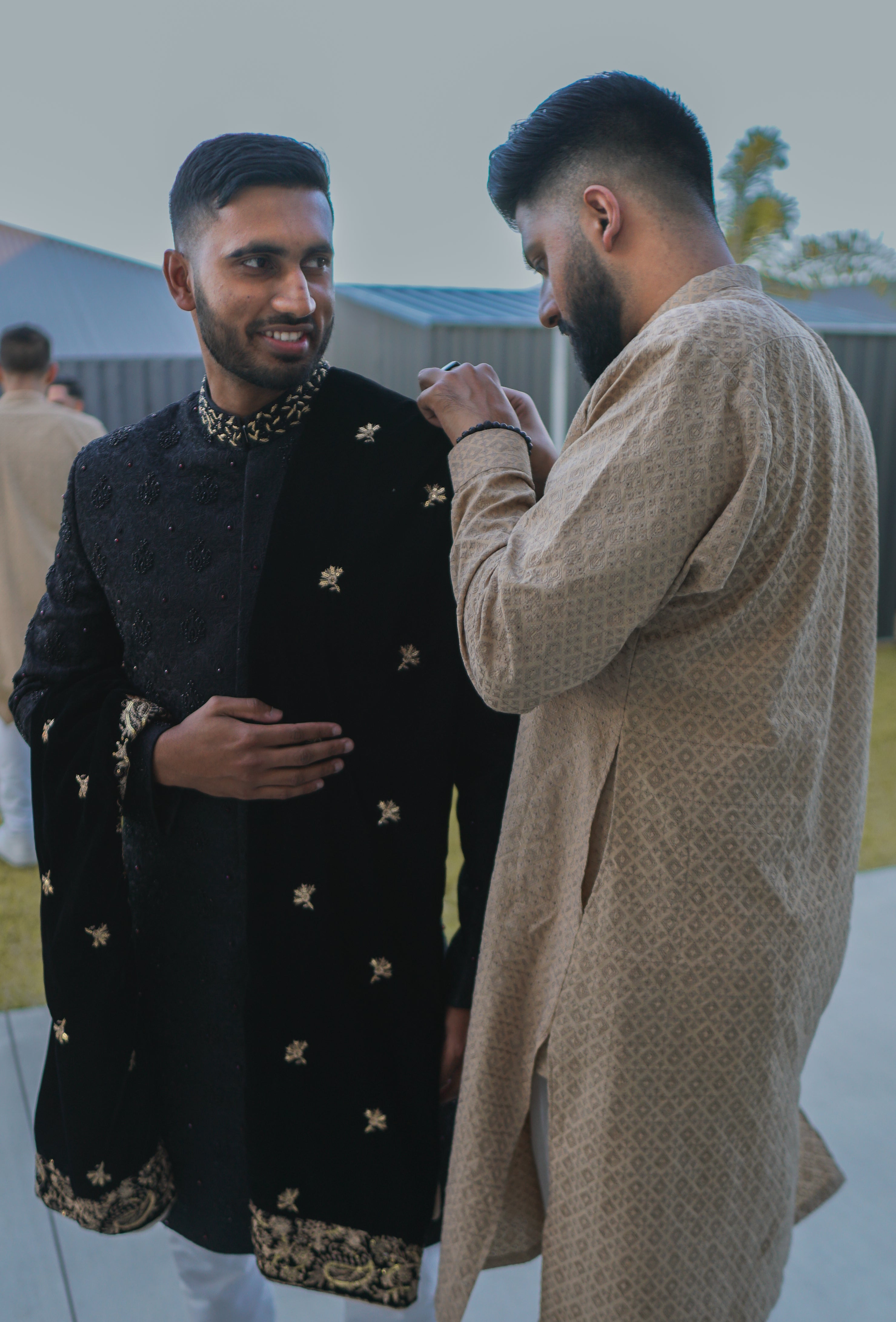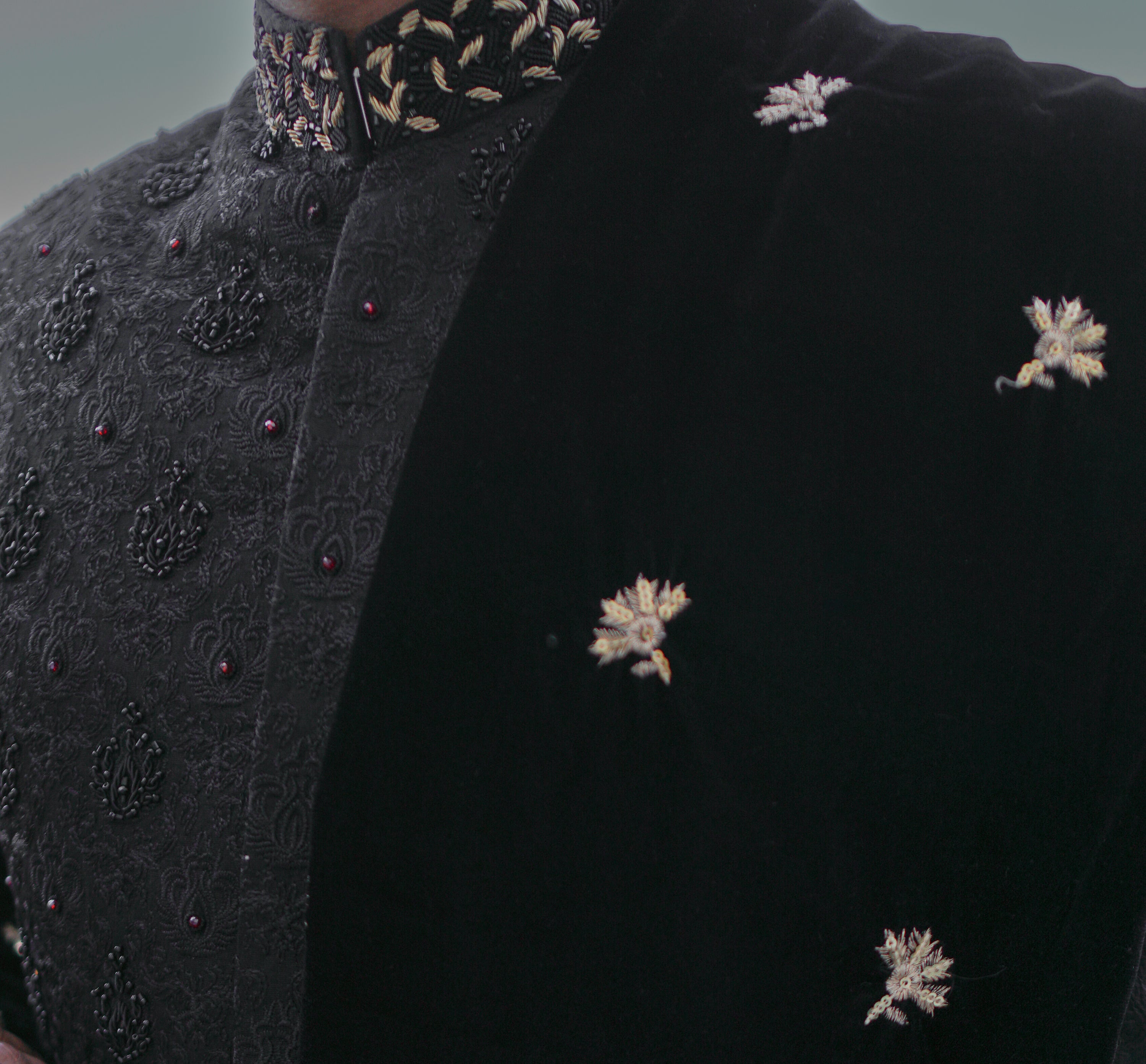 "It exceeded my expectations, the quality and design was exactly what I wanted...
and my groomsmen kurtas were top notch too. Massive thank you for making my nikkah amazing, and I'll definitely will be recommending you to my fellow friends and family.

GROOM & GROOMSMEN OUTFITS - HASSAN, AUSTRALIA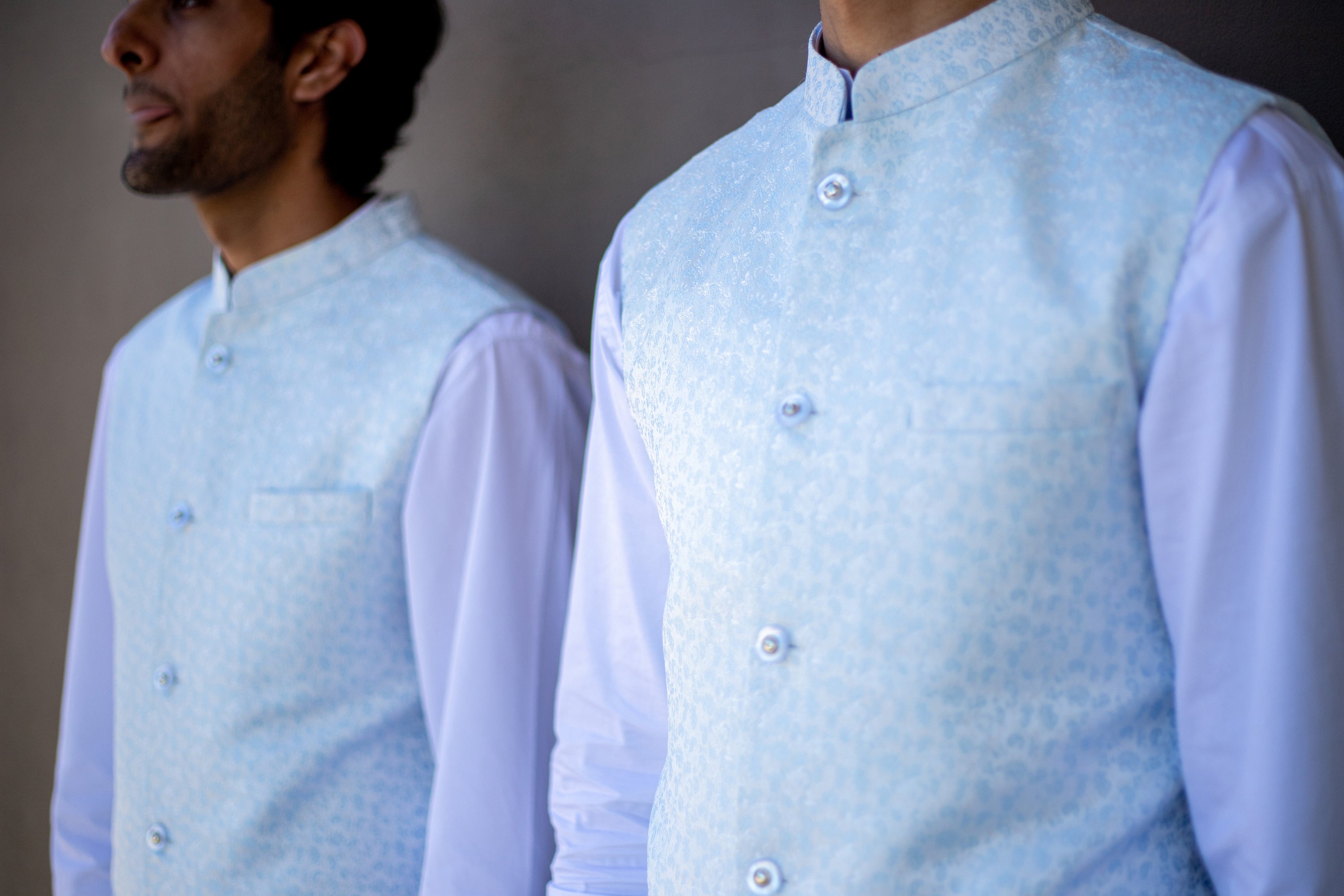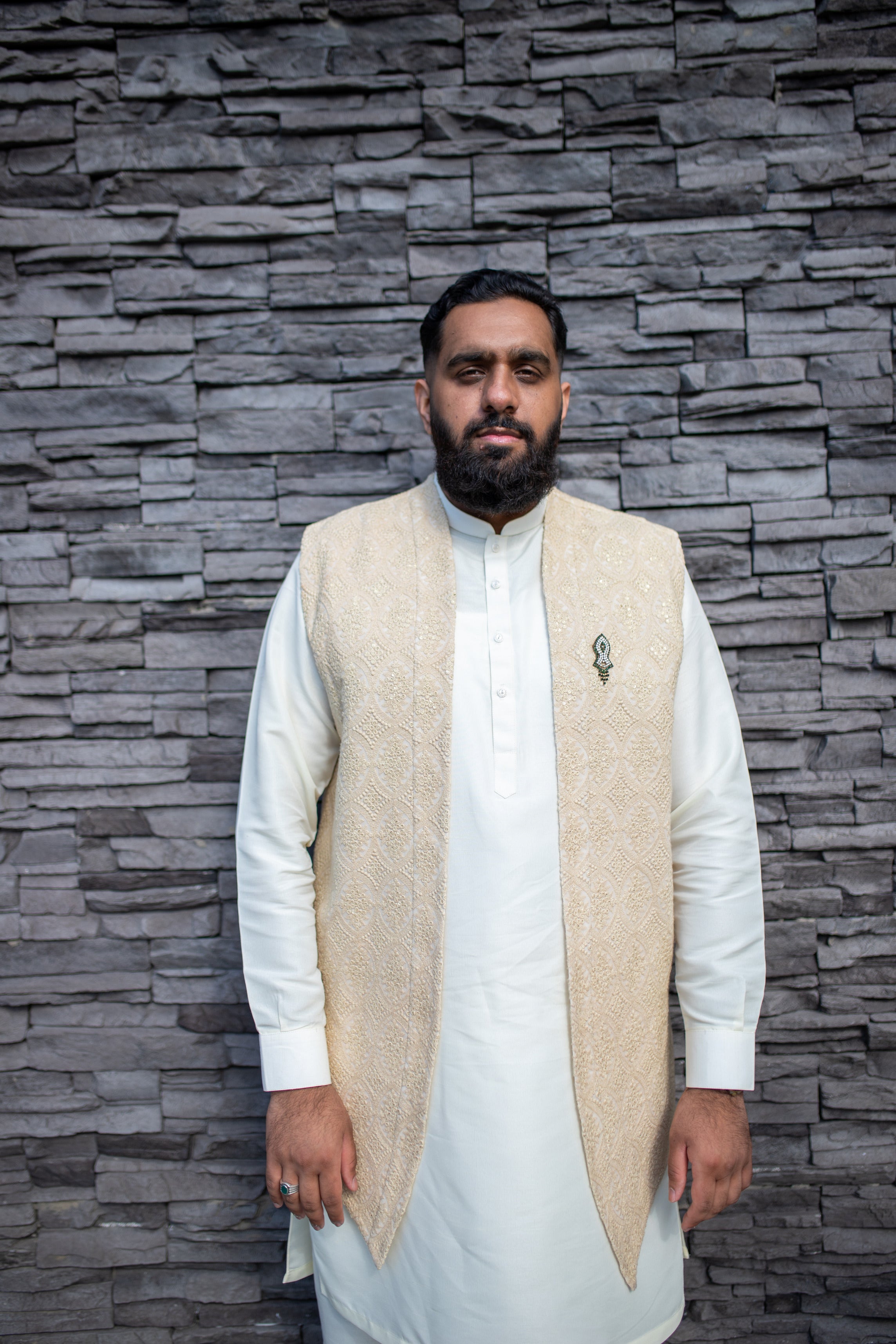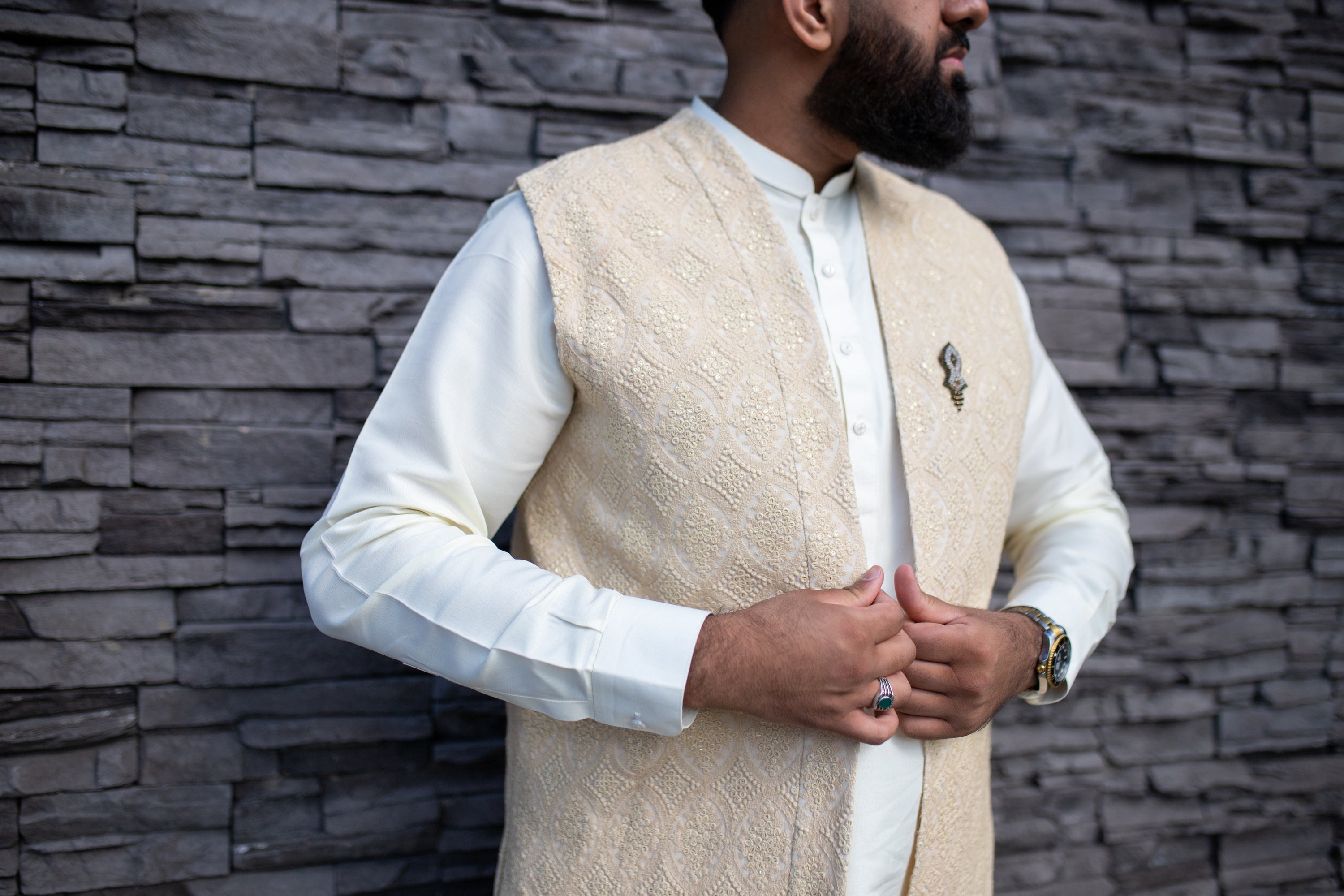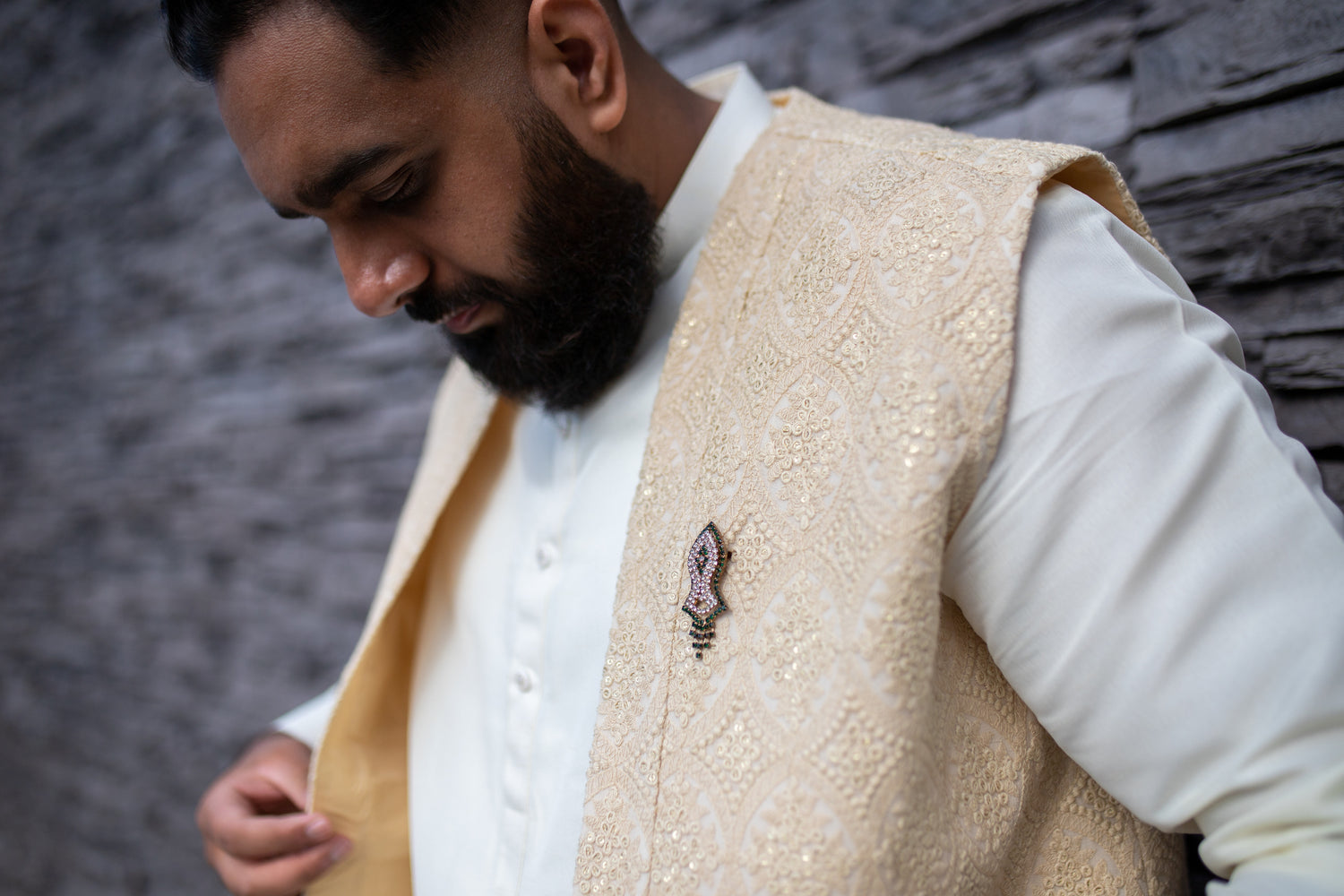 "I would highly recommend the team at Alag by Ansari...
I was really impressed with the process of designing my dream Nikkah outfit! From the initial planning stages to delivery of my clothes, I loved the service and professionalism shown by the team. Thank you again team, will definitely recommend your services!
GROOM OUTFIT - HARRIS, AUSTRALIA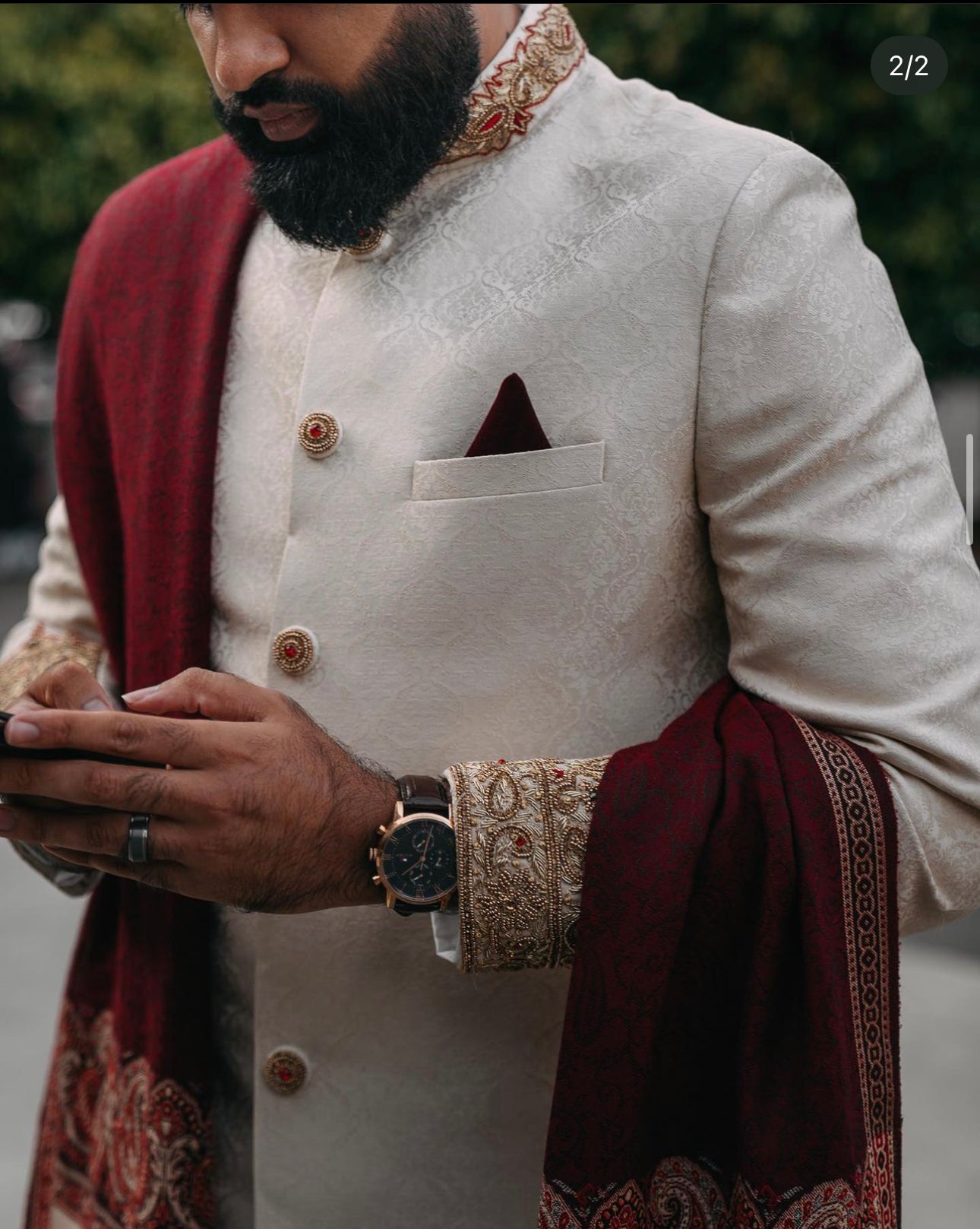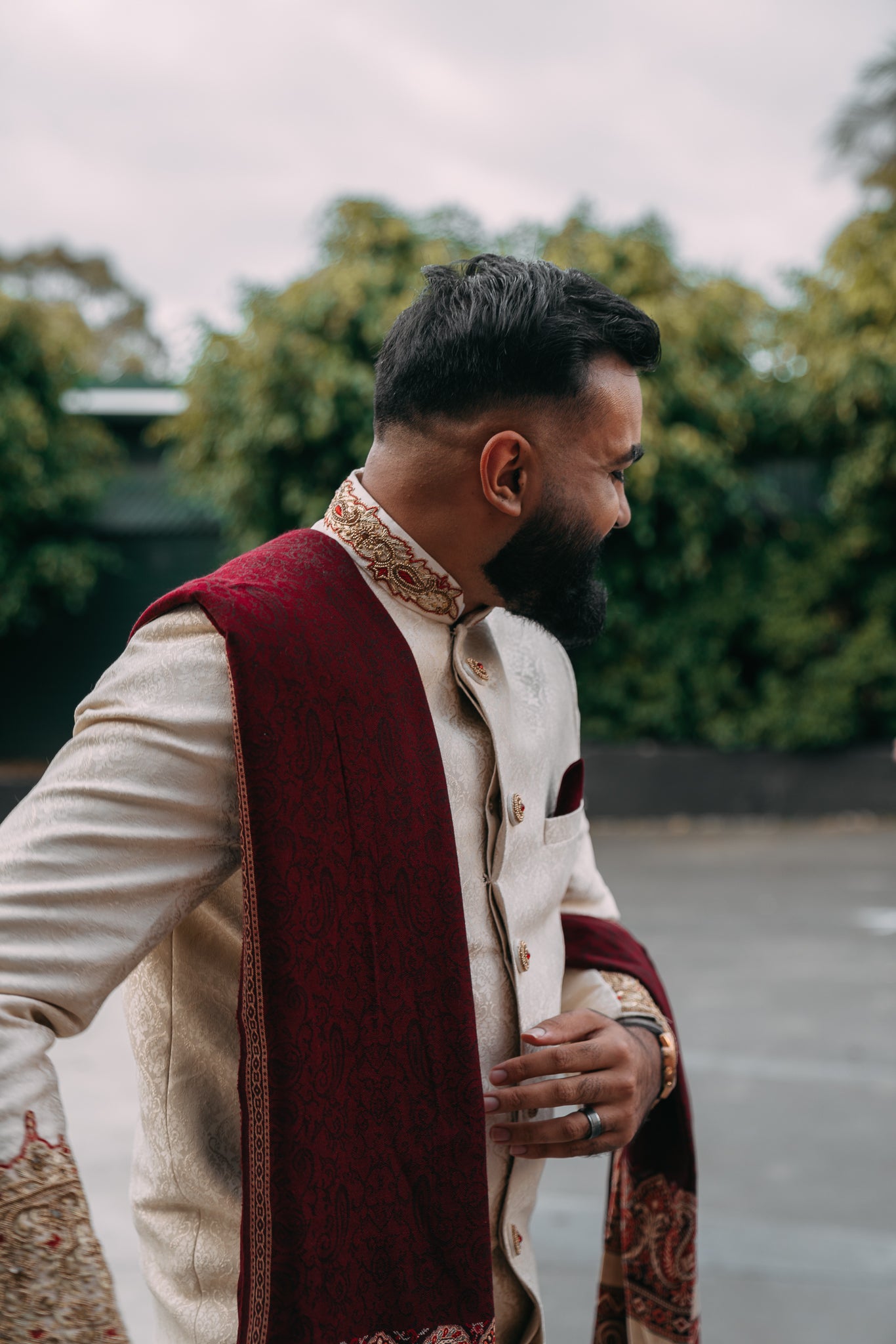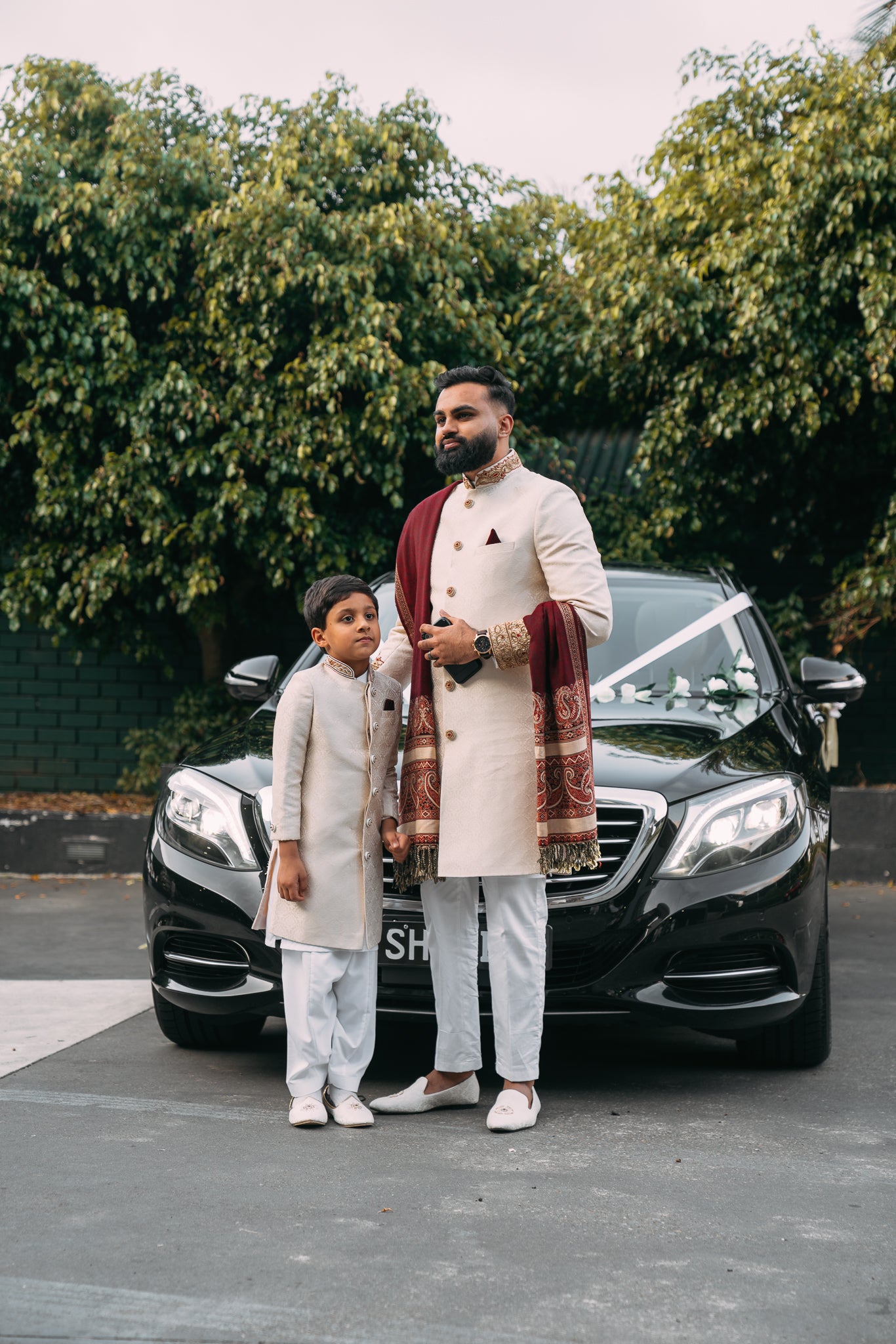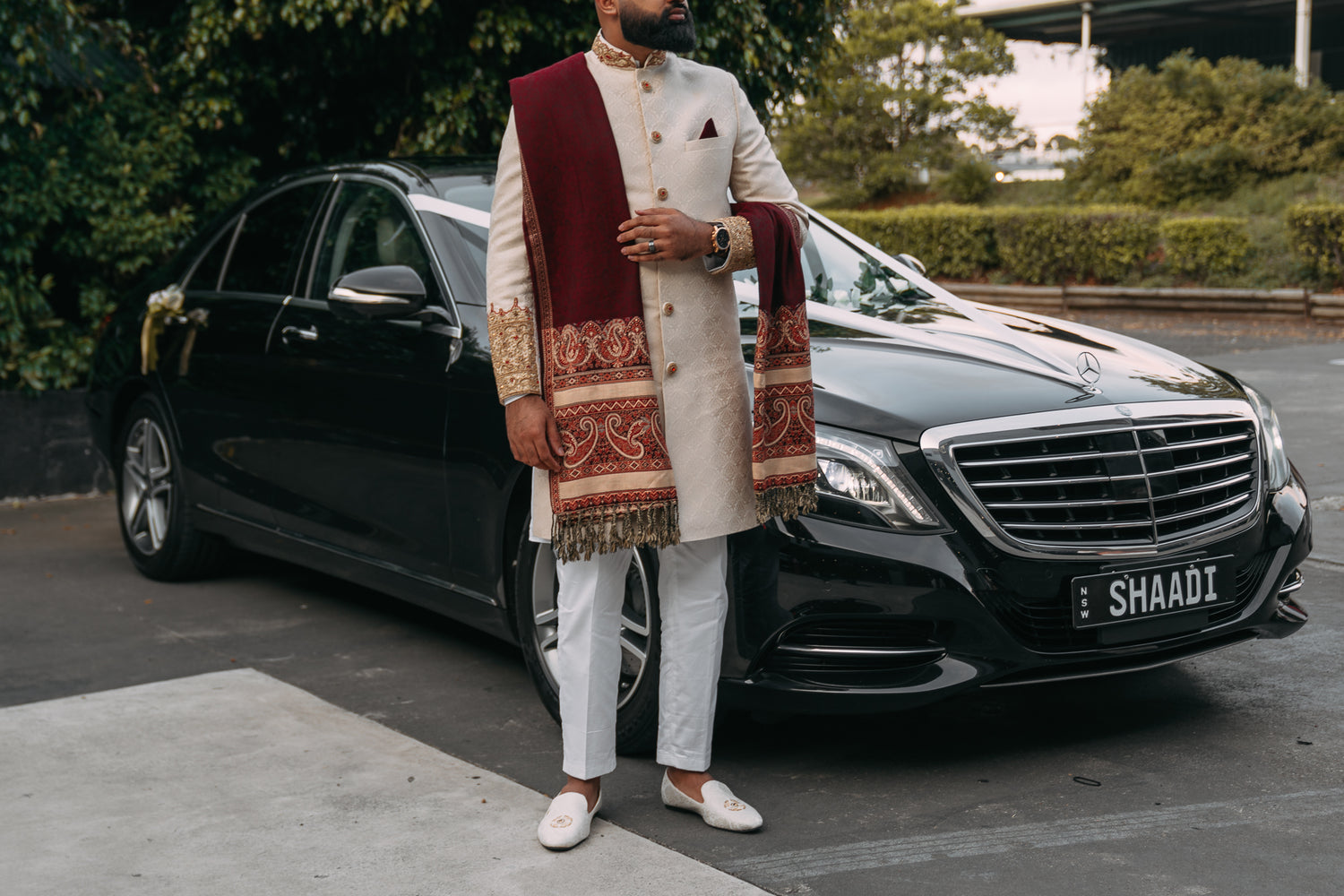 "Getting it done from Alag was the best decision I made...
The sherwani turned out just like I wanted it to be, and I got heaps of compliments on it. Working with you gave me that peace of mind that everything will be taken care of, and didn't have to worry about sizing, bargaining, delivery issues etc. I would definitely recommend your services to everyone!
GROOM & GROOMSMEN OUTFITS - HAMID, AUSTRALIA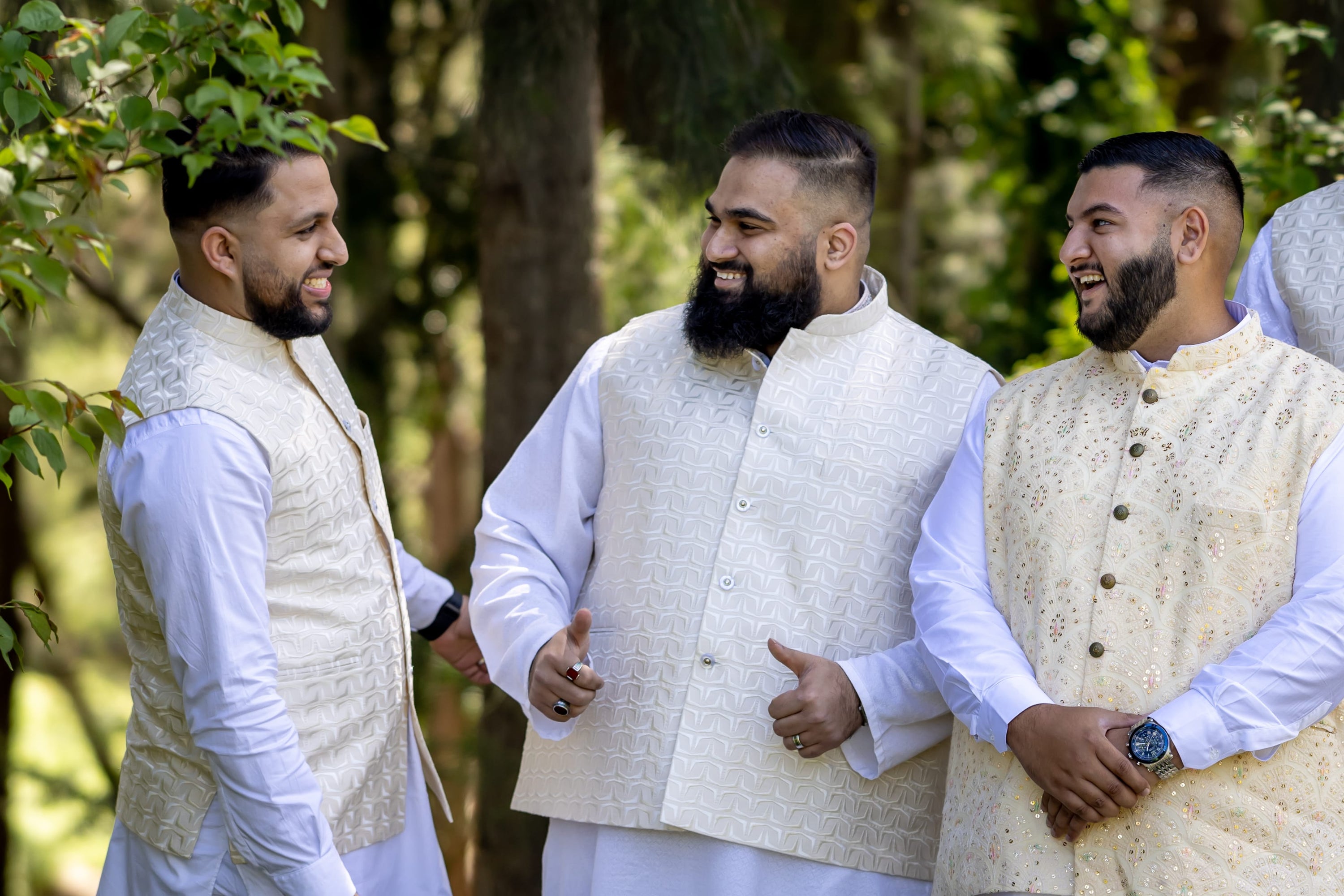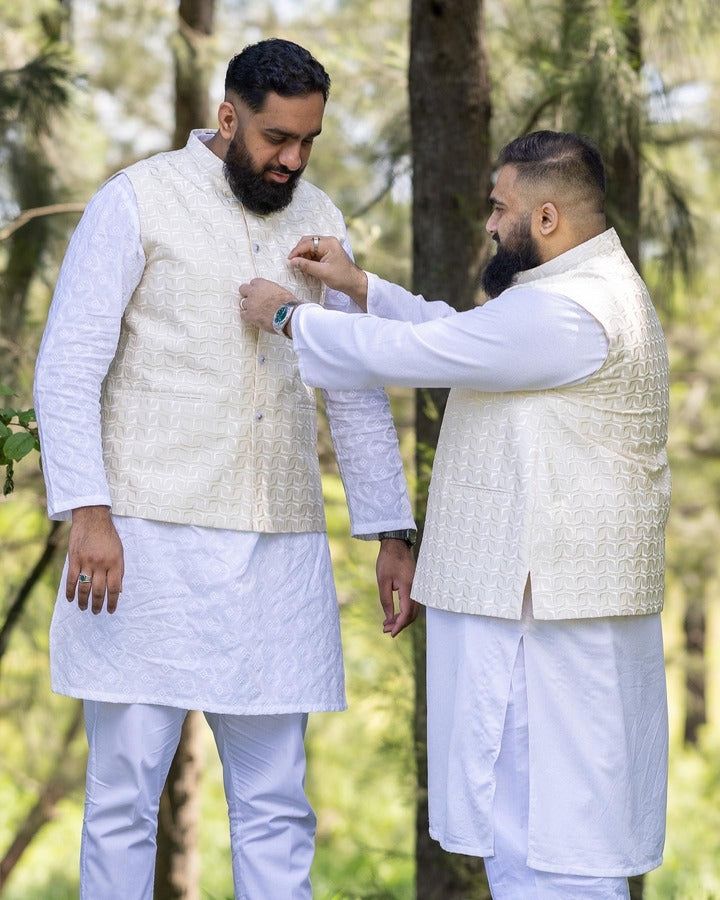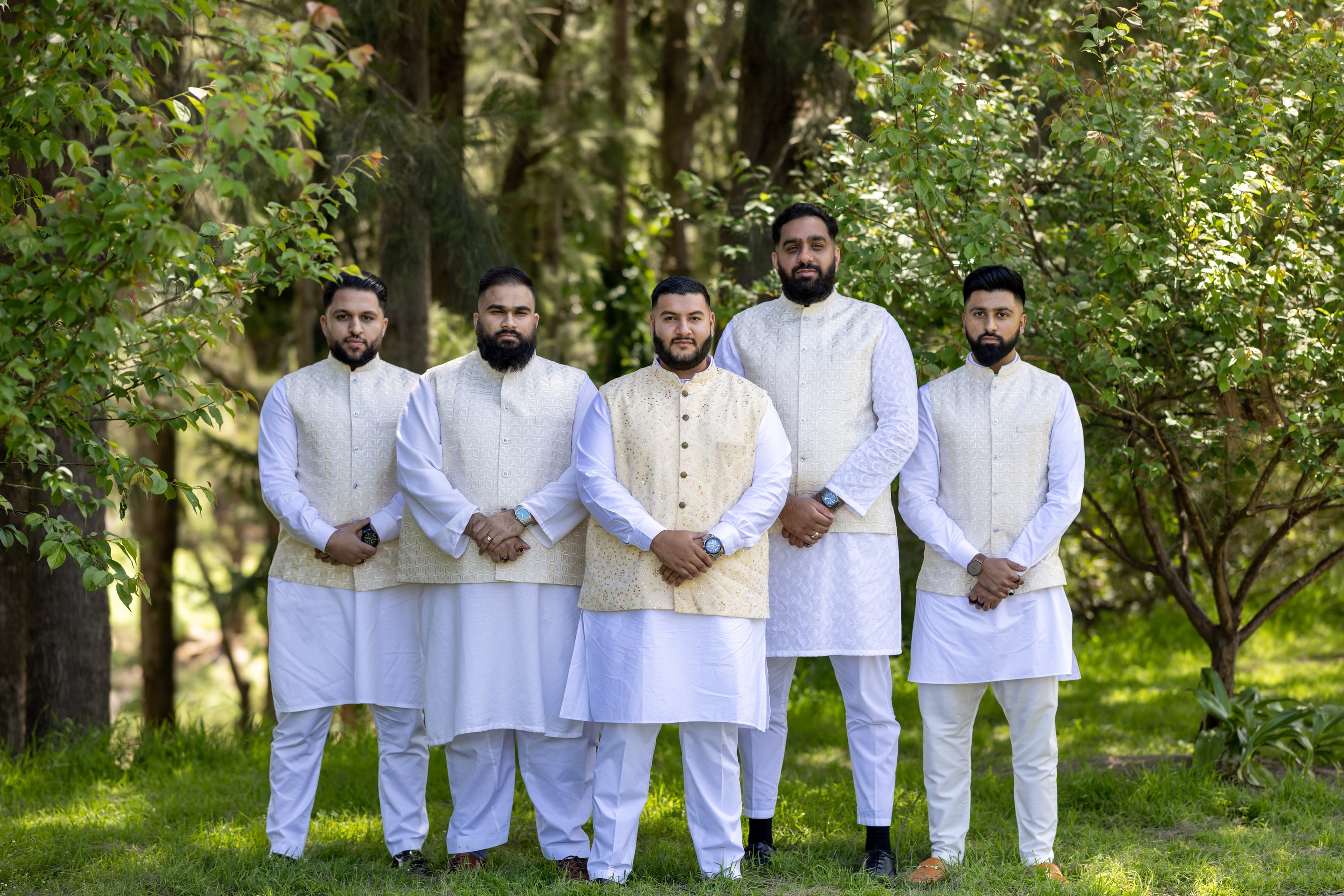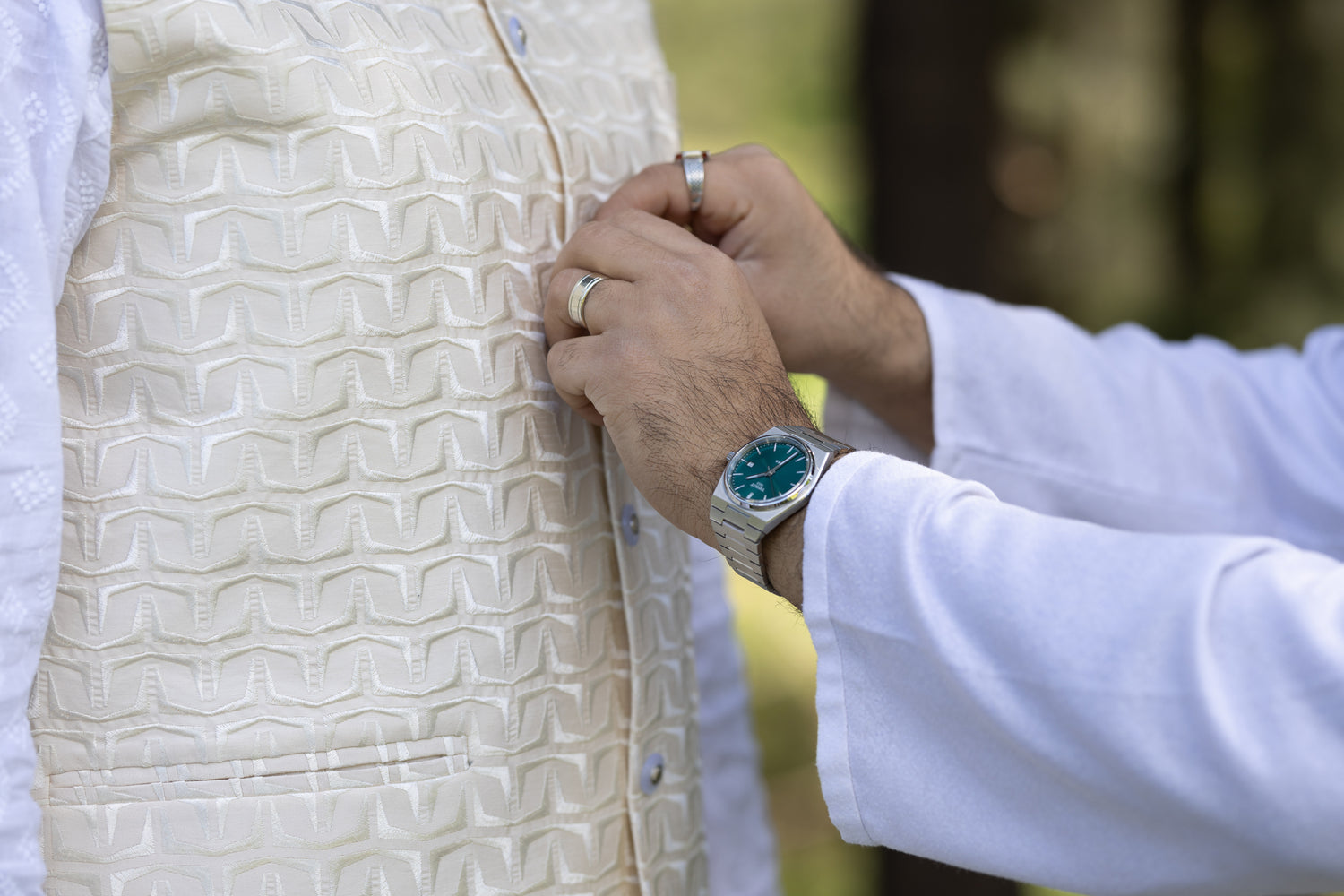 "I can't believe the level of detail on each outfit...
I am so grateful to you and the team at Alag for designing my outfits. You are a gentleman to deal with and you made the process stress free and joyful. Thank you again my friend and I wish you all the best for the future of Alag by Ansari."
GROOM + GROOMSMEN OUTFITS - RAJ, USA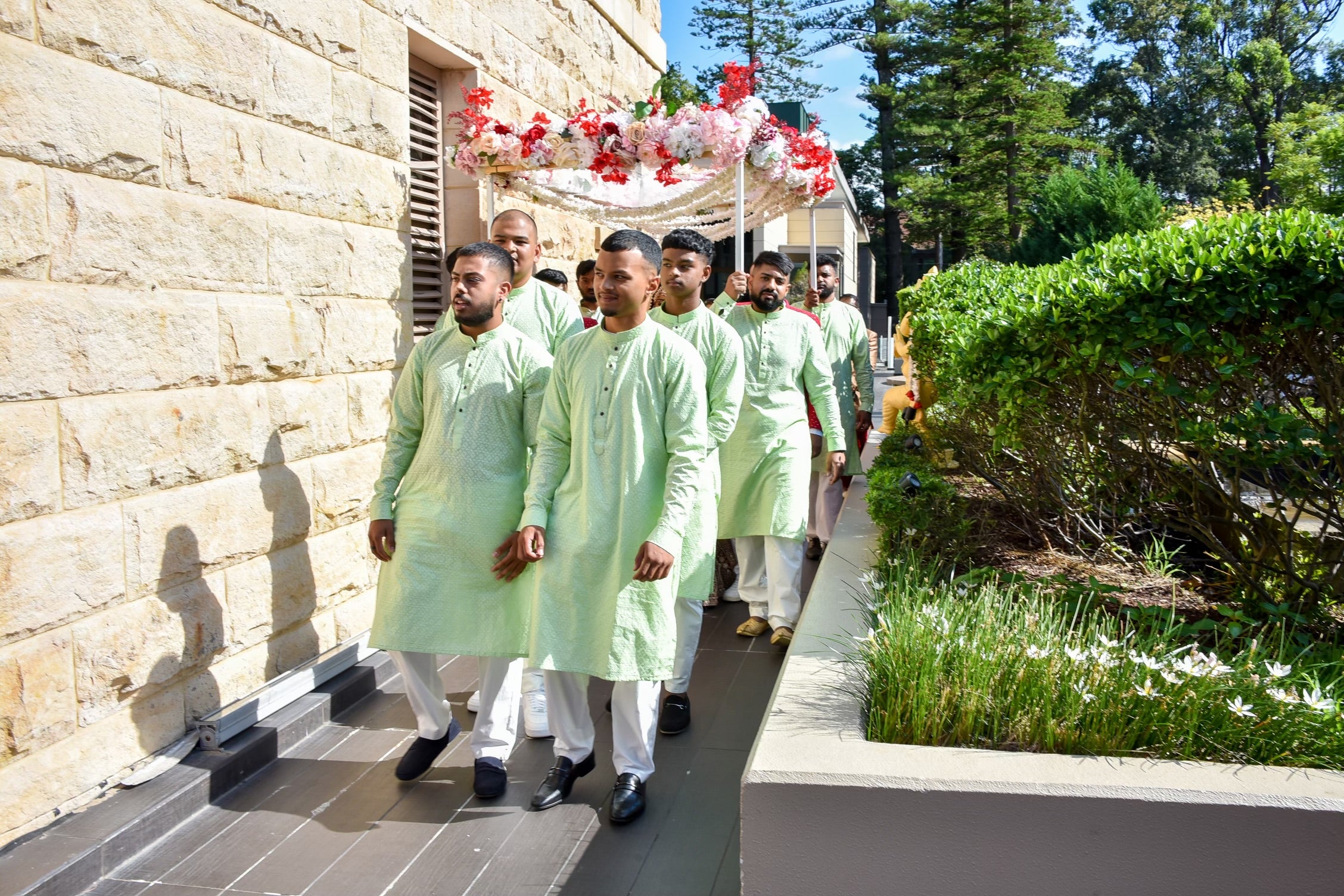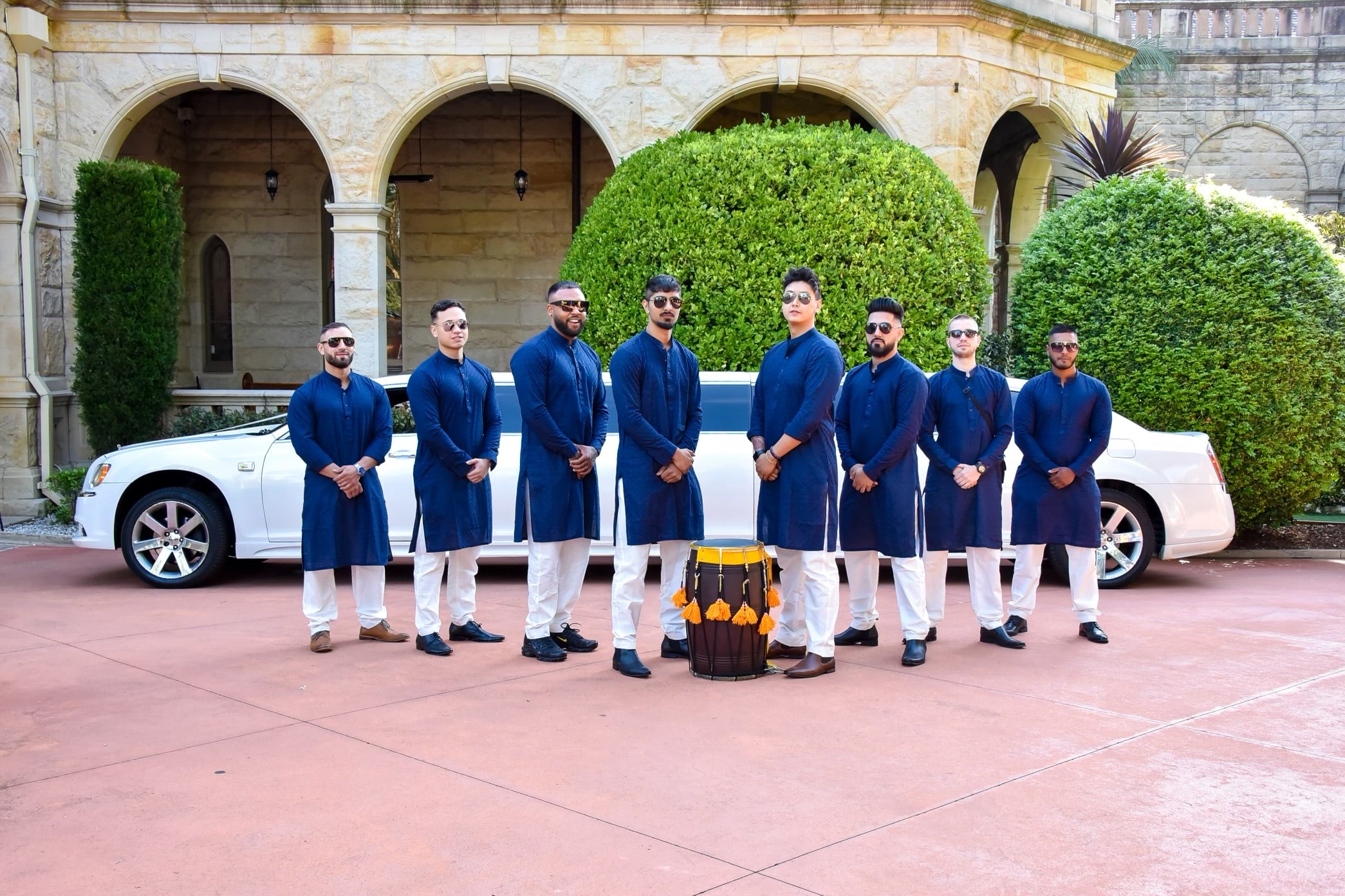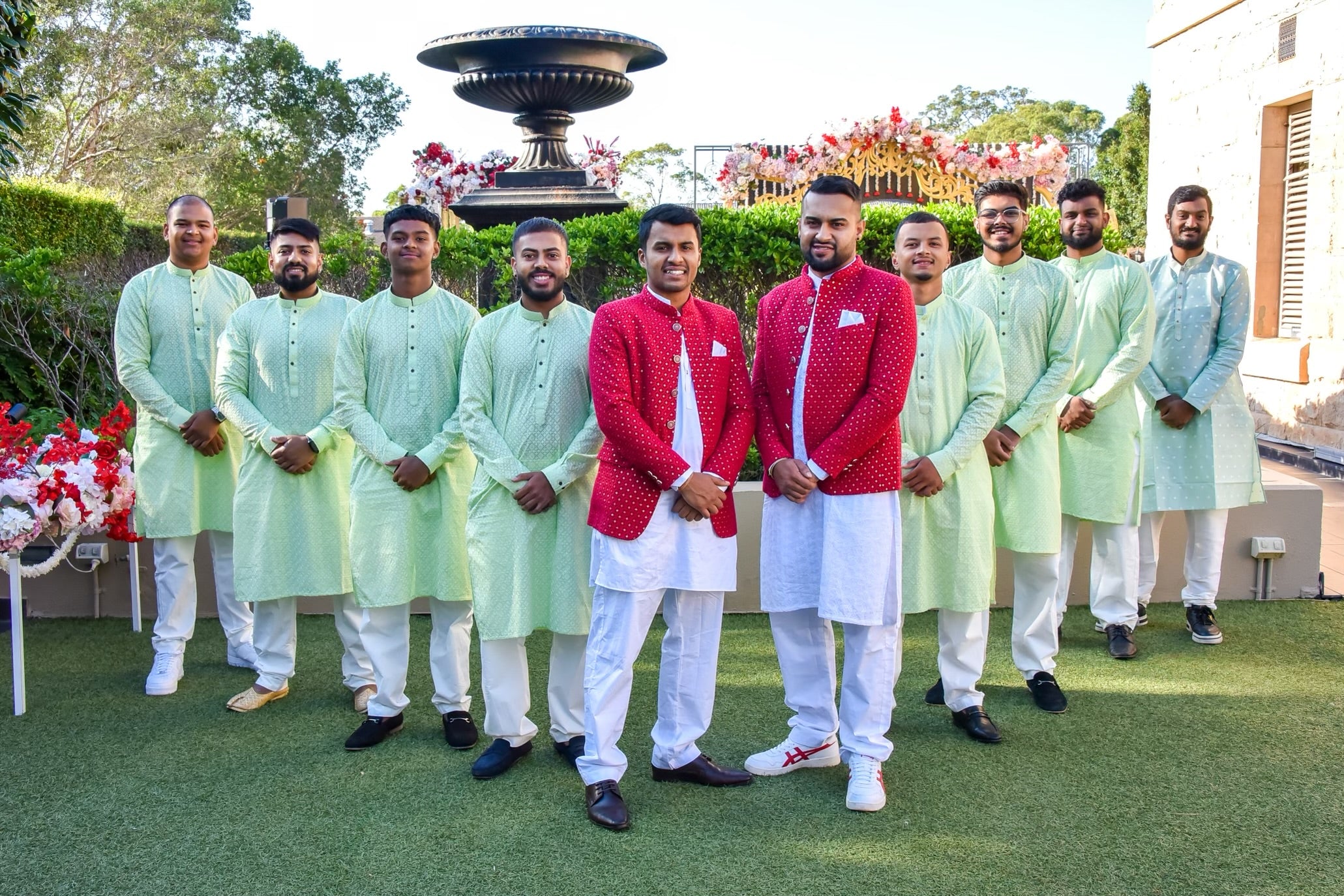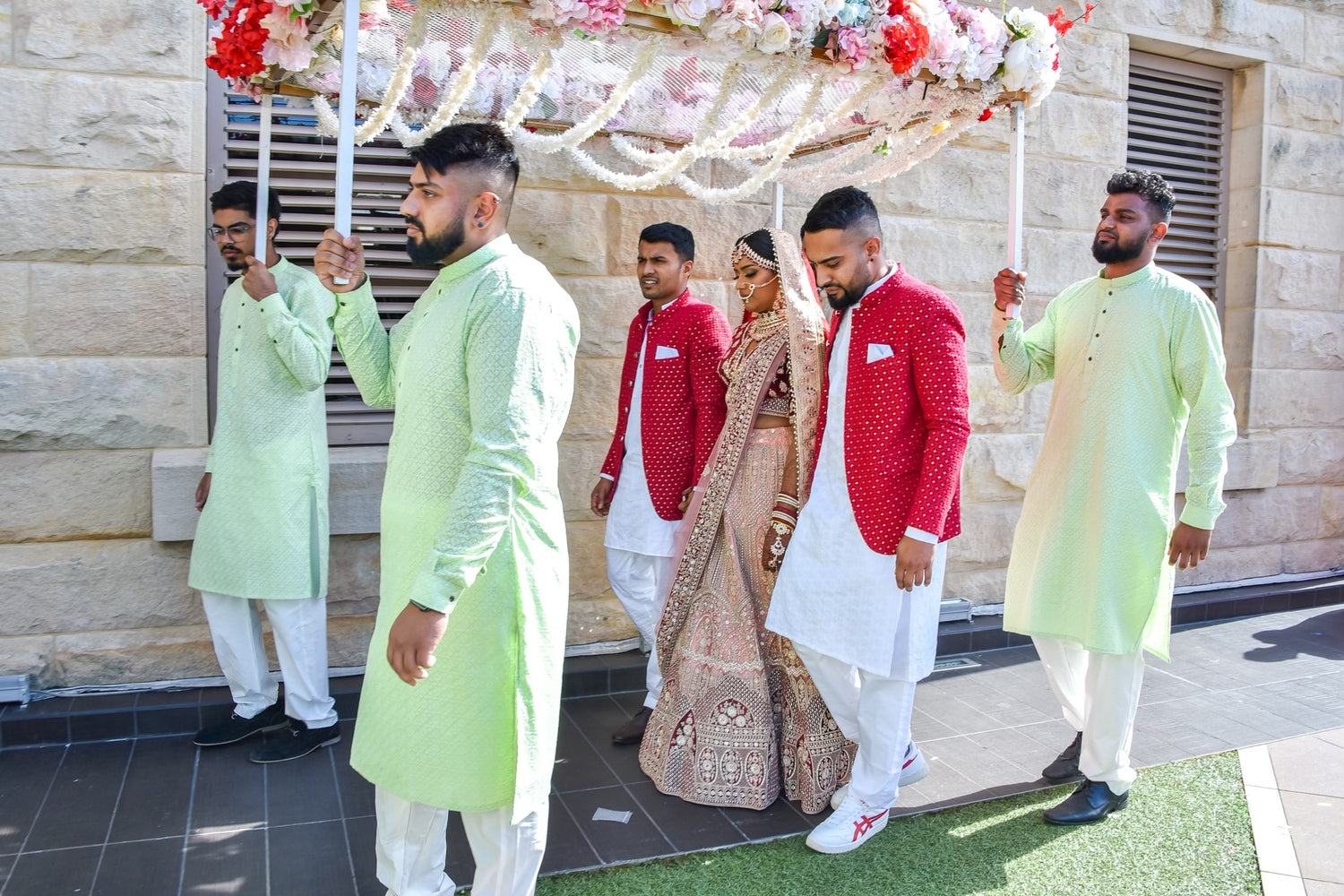 "The material, colors, design, quality was just WOW...
I ordered 2 custom suits and 15 kurtas from Alag and was blown away by the exceptional service provided by Ramis. He was patient, helpful and offered a variety of options. And I still can't get over how beautiful the material, colors and designs all turned out. My brothers loved their suits and the guests asked where they got them from. I highly recommend Alag for quality custom items at a decent price with exceptional service.
Order Your Custom Wedding Suit